The Best In Business For Basement Remodeling In Joliet, Illinois
Joliet, Illinois is a city with a rich cultural heritage and a vibrant community. Residents of Joliet have a wide range of recreational and leisure activities to choose from, such as visiting the historic Rialto Square Theatre, taking a stroll along the Des Plaines Riverwalk, or exploring the many parks and nature preserves in the area. The city is also home to a number of festivals and events throughout the year, such as the Joliet Blues Festival and the Joliet Iron Works Historic Site, which attracts visitors from all over the state. 

Whether they are out enjoying the nightlife or spending time with family at home, Joliet provides a great atmosphere for living life to the fullest. When it comes to remodeling their basement and making it an even more enjoyable space, resident know where to turn: Basement 2 Finish.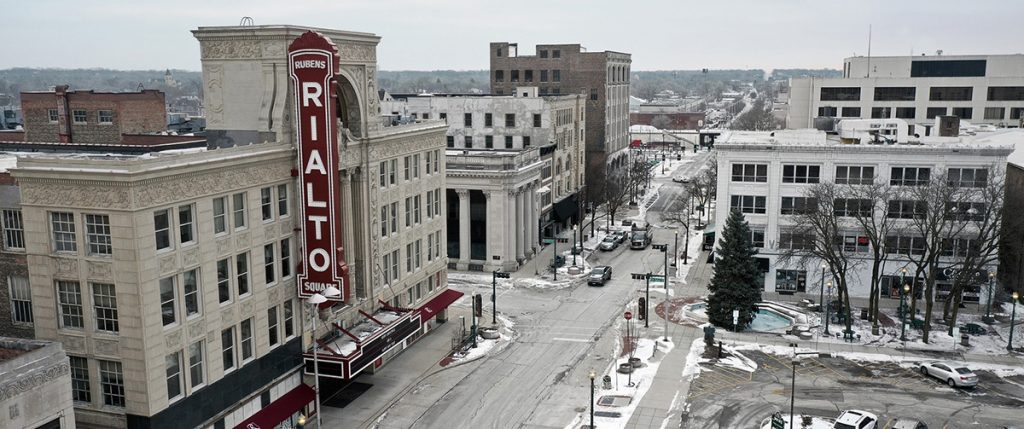 The Experts in Basement Refinishing & Remodeling
Basement 2 Finish is a top-notch basement remodeling and refinishing company that proudly serves the residents of Joliet, Illinois. With years of experience in the industry, we have built a reputation for delivering high-quality work and exceptional customer service. Our team of skilled craftsmen and designers will work closely with you to bring your basement renovation vision to life.
We use only the finest materials and techniques to ensure that your basement is not only beautiful, but also built to last.
Basement remodeling is a popular and cost-effective way to add living space, increase storage, and enhance the overall value of your home. There are a variety of basement remodeling services that homeowners can choose from, depending on their needs and budget. Some of the most popular services include:
Finishing: This involves adding drywall, flooring, electrical and plumbing fixtures, and lighting to transform an unfinished basement into a functional living space.

Refinishing: If you already have a finished basement but want to give it a fresh new look, refinishing is the way to go. This can include updating flooring, painting, and replacing fixtures.

Home theater installation: For those who love to watch movies and TV shows, a basement home theater is a great option. This includes soundproofing, special lighting and sound systems, and comfortable seating.

Home gym: With more people working out at home, a basement home gym is becoming increasingly popular. This can include installing rububber flooring, workout equipment, and storage for weights and accessories.

Additional living space: If you need more living space, a basement renovation can include adding a bedroom, bathroom, or kitchenette.
Your Perfect Basement Awaits!
Are you tired of looking at an unfinished basement? Want to transform this unused space into a functional and comfortable living area? Don't wait any longer to turn your basement into the living space you've always wanted. Contact us today to schedule a free estimate and see how we can help bring your basement renovation dreams to life!