Top-Rated Basement Remodeling for Homes in Frankfort, IL
Frankfort, Illinois offers a variety of activities and attractions for visitors to enjoy. One of the main highlights is the Old Plank Road Trail, a popular multi-use path that spans over 20 miles and runs through Frankfort. This scenic trail is perfect for biking, walking, or running, and provides an opportunity to explore the beautiful natural surroundings of the area. Frankfort is also known for its numerous parks and green spaces, such as Commissioners Park and Prairie Park, where visitors can enjoy recreational activities like picnicking, sports, and hiking. Additionally, downtown Frankfort is a charming area with boutique shops, restaurants, and cafes, providing a quaint and welcoming atmosphere for visitors to explore and enjoy.
Frankfort is also home to several local breweries and wineries, making it a great destination for beer and wine enthusiasts. Visitors can take a brewery or winery tour, sample local craft brews or wines, and even participate in tastings and events. The historic Frankfort Square features unique shops and restaurants, as well as a beautiful village green that hosts community events and gatherings. For those interested in history, the Frankfort Area Historical Society offers opportunities to learn about the town's rich history through exhibits, programs, and events. With its combination of natural beauty, recreational opportunities, unique shops and eateries, and historical charm, Frankfort, Illinois offers a diverse range of activities and attractions for visitors to enjoy. And when local residents in Frankfort need reliable, expert basement remodeling services, the nearby team at Basement 2 Finish has the expertise and skill.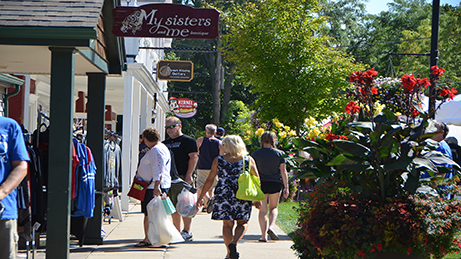 Professional Basement Remodeling Services for Your Business
When it comes to transforming basements into functional and inviting living spaces, Basement 2 Finish is the preferred choice for homeowners in Frankfort, Illinois. With a commitment to exceptional customer service, Basement 2 Finish boasts a team of skilled professionals with extensive industry expertise in basement remodeling. Whether you want to create a cozy family room, a home theater, a home gym, or any other type of living space in your basement, our team will work closely with you at every step of the way to ensure you receive a tailor-made solution that meets your unique needs and specifications. With Basement 2 Finish, you can trust in our dedication to excellence and expertise to turn your basement into a beautiful and functional living space that enhances the value and enjoyment of your home.
Contact Basement 2 Finish for a Free Estimate for Your Basement Today
Transform your home with top-quality basement services from Basement 2 Finish, the premier specialist for Frankfort, Illinois. Explore our exceptional range of services and call (708) 699-9999 to speak with our experts for all your basement needs today.