Top-Rated Basement Remodeling for Homes in Lake in the Hills, IL
Lake in the Hills, Illinois offers a variety of activities and attractions for visitors and residents alike to enjoy. One of the main highlights is the Lake in the Hills Parks and Recreation Department, which manages over 38 parks and facilities throughout the village. These parks provide opportunities for outdoor recreation such as hiking, biking, picnicking, and sports, and many of them feature playgrounds, athletic fields, and scenic nature trails. Lake in the Hills also boasts a number of lakes and ponds, including Lake in the Hills Fen Nature Preserve, where visitors can enjoy fishing, boating, and wildlife observation.
In addition to outdoor activities, Lake in the Hills offers a variety of community events and festivals throughout the year. The annual Summer Sunset Festival is a popular event that features live music, food vendors, carnival rides, and fireworks, providing fun for the whole family. The village also hosts a Farmer's Market during the summer months, offering fresh produce, baked goods, and local crafts. Additionally, Lake in the Hills has a vibrant arts scene, with local theaters, galleries, and cultural events that showcase the talent and creativity of the community. With its diverse range of outdoor recreational activities, community events, and arts and cultural offerings, Lake in the Hills, Illinois provides a vibrant and engaging environment for residents and visitors alike. And when local residents in Lake in the Hills need reliable, expert basement remodeling services, the nearby team at Basement 2 Finish has the expertise and skill.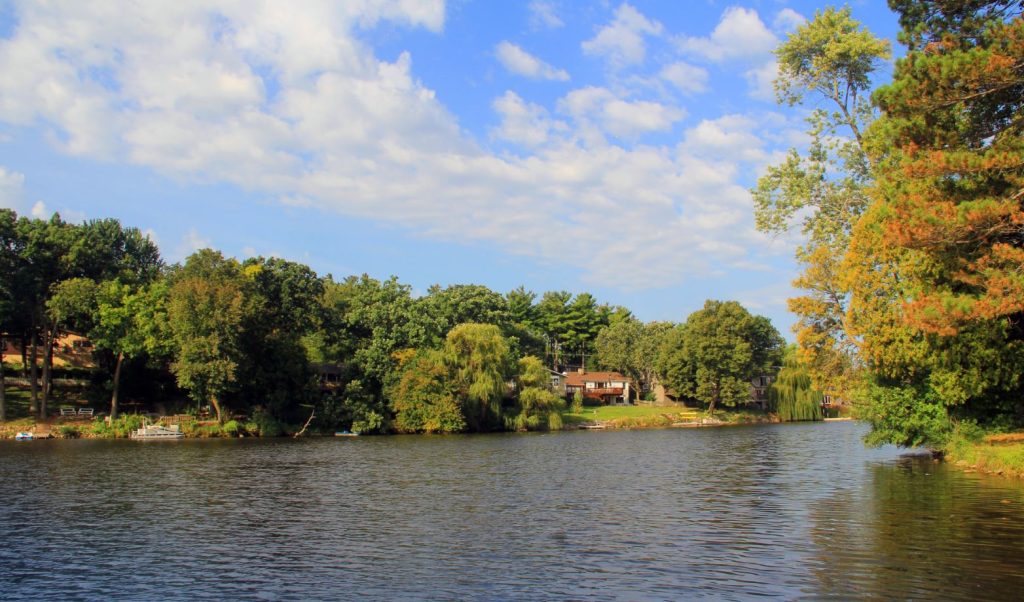 Professional Basement Remodeling Services for Your Business
When it comes to transforming basements into functional and inviting living spaces, homeowners in Lake in the Hills, Illinois choose Basement 2 Finish as their preferred choice. With a strong commitment to exceptional customer service, our team at Basement 2 Finish boasts skilled professionals with extensive industry expertise in basement remodeling. Whether you have a vision of creating a cozy family room, a home theater, a home gym, or any other type of living space in your basement, our team will work closely with you every step of the way to ensure you receive a tailor-made solution that meets your unique needs and specifications. With our dedication to excellence and expertise, you can trust Basement 2 Finish to turn your basement into a beautiful and functional living space that enhances the value and enjoyment of your home.
Contact Basement 2 Finish for a Free Estimate for Your Basement Today
Transform your home with top-quality basement services from Basement 2 Finish, the premier specialist for Lake in the Hills, Illinois. Explore our exceptional range of services and call (708) 699-9999 to speak with our experts for all your basement needs today.