Basement 2 Finish Named the Premier Choice for Basement Refinishing in Huntley, IL
Huntley is a charming village located in McHenry and Kane Counties in Illinois. It is a rapidly growing suburb that is known for its friendly community and small-town charm. Huntley offers its residents a unique blend of rural and urban lifestyles, with easy access to both the city and the countryside. The village is home to a variety of local businesses, including shops, restaurants, and cafes that add to the area's quaint charm. Residents of Huntley enjoy a range of recreational activities, including parks, nature trails, and sports facilities. The village is also home to the well-regarded Huntley Community School District 158, which provides excellent educational opportunities for local children. 

With its picturesque surroundings and strong community spirit, Huntley is a popular place to call home. That is why Basement 2 Finish is so proud to be the #1 choice for Huntley, Illinois when it is time for basement refinishing and remodeling services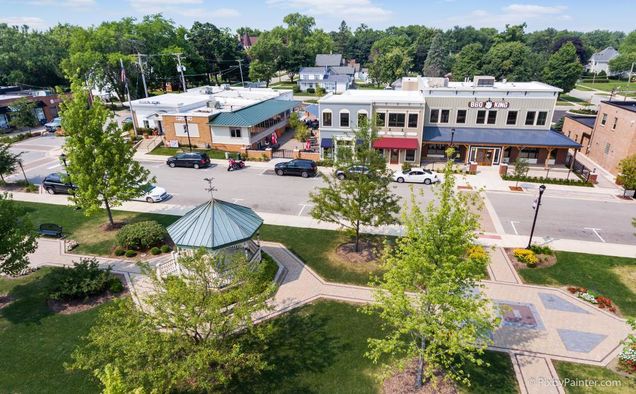 How Basement 2 Finish is Revolutionizing Basement Refinishing in Huntley, Illinois
Remodeling your basement is a smart investment that can significantly increase the value and livable square footage of your home. Not only does it allow you to maximize your space, but it also provides a great opportunity to customize your home to your specific needs and preferences. Whether you're looking to add an extra bedroom, a home theater, or a home gym, a basement remodeling project can make it happen. 
Basement 2 Finish understands the importance of a well-designed and finished basement and offers a range of basement remodeling services to help homeowners achieve their goals. From bathrooms to workout rooms, additional bedrooms to home offices, our expert contractors have the skills and experience to create the basement of your dreams. With a commitment to quality workmanship, exceptional customer service, and competitive pricing, Basement 2 Finish is the go-to provider of basement remodeling services in the Huntley, Illinois area.
Our team of professionals at Basement 2 Finish employs cutting-edge 3D modeling software to produce a lifelike depiction of your upcoming basement.
The Go-To Provider of Basement Refinishing Services
Huntley residents, are you ready to transform your basement into a beautiful and functional living space? Look no further than Basement 2 Finish! With years of experience and a team of expert contractors, we offer a wide range of basement remodeling and refinishing services that will bring your vision to life. Contact us today to schedule a free estimate and take the first step towards your dream basement!