Take Your Buffalo Grove Home To the Next Level
Buffalo Grove is a charming village in Lake and Cook counties, located in the northern suburbs of Chicago. The community is known for its highly-rated schools, numerous parks, and abundant recreational opportunities. Residents of Buffalo Grove enjoy a high quality of life, with a diverse range of activities available to suit all interests and ages. The village is home to several parks and nature preserves, including Willow Stream Park, a popular destination for families with its splash pad, playground, and picnic areas. Other parks in the area include Emmerich Park, Happy Tails Dog Park, and the Buffalo Creek Forest Preserve, which offers miles of trails for hiking, biking, and cross-country skiing.
In addition to its parks and natural areas, Buffalo Grove offers a wide variety of activities and events throughout the year. The village hosts several festivals and community events, including an annual art festival, farmers market, and holiday celebrations. Residents can also take advantage of the Buffalo Grove Fitness Center, which features a gym, indoor pool, and fitness classes for all ages. For those who enjoy shopping and dining, the village offers several options, including the Buffalo Grove Town Center and the Deerfield Parkway Plaza. Additionally, Buffalo Grove is conveniently located near Chicago, providing easy access to the city's world-class museums, theaters, and attractions. With its excellent schools, abundant recreational opportunities, and close proximity to Chicago, it's no wonder that residents of Buffalo Grove love where they live.
When Buffalo Grove residents aren't busy taking advantage of all that the community has to offer, they're spending quality time with family and friends in their homes. Luckily, Basement 2 Finish provides highly-rated remodeling and refinishing services for the Buffalo Grove area. Upgrade your place today to make the time you spend inside with loved ones as enjoyable as possible.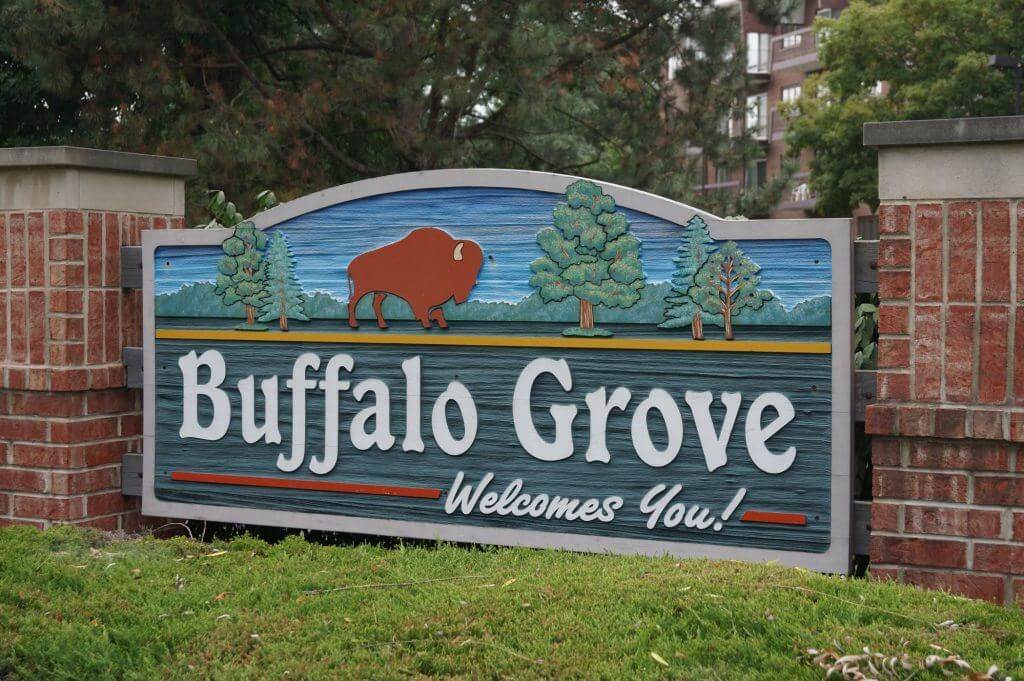 Buffalo Grove, IL Residents Can't Stop Talking About Basement 2 Finish
If you're considering finishing your basement or updating your current living space, you've come to the right place. At Basement 2 Finish, we're committed to helping our clients transform their basements into beautiful, functional spaces that they can enjoy for years to come. We offer a wide range of services, from basic remodeling and finishing to more complex projects, such as adding bedrooms or bathrooms. Our team of experienced professionals is dedicated to providing high-quality workmanship and excellent customer service, ensuring that each project is completed to the highest standards.
When you contact us at Basement 2 Finish, we'll work with you to understand your unique needs and vision for your basement. We'll provide a free estimate for your project, outlining the costs and timeline for completion. Our team will also answer any questions you may have about the process, from selecting materials to obtaining the necessary permits. We understand that starting a basement remodeling project can be daunting, which is why we're here to guide you through every step of the way.
Get A Free Estimate In No Time
At Basement 2 Finish, we take pride in our work and strive to exceed our clients' expectations. We use only the highest-quality materials and employ skilled craftsmen who are dedicated to providing exceptional service. Our team is committed to staying up-to-date on the latest trends and techniques in basement remodeling, ensuring that we can provide our clients with the best possible results. Whether you're looking to create a new entertainment space, add an extra bedroom, or update your current living space, we can help you bring your vision to life. Contact us now to schedule your free estimate and take the first step toward transforming your basement into the space of your dreams.